MELANIN POPPIN' FOR A PURPOSE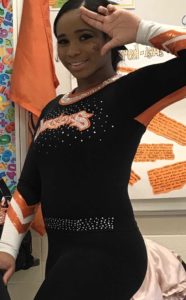 "They are going to get this black girl magic whether they want it or not."
We all serve a purpose. It could be within your community, on social media, or simply to anyone that you encounter on a daily basis.
Hello everyone! My name is Amiyah Chapman! I'm here to shed some light on my experience being the only African-American cheerleader on my high school's cheerleading team. I have been on the varsity team for the past two years. And I'm truly blessed to cheer with a team full of talent and hard workers. At football games, basketball games, practices and even during the school day, it is significant that I am displaying fearlessness among my peers because it creates a new standard of courage.
Taking on this role has molded me into who I am today. Were there any hardships in the beginning? Of course! Starting with tryouts, I was nervous. I had no clue what was going to happen, since my community is predominantly Caucasian. But, I longed to be on the team. I wanted to be the difference. Sure enough I was and I made it! However, my nervousness bothered me during my first few days of practice. I was curious and questioning myself.
Am I a "perfect fit" for my team? How will my future teammates converse with me since I am the only African-American on the team?
"Am I ready to be this courageous leader?"
It definitely was a lot to take in, but I was up for the challenge. I rose above all the negativity and underestimation from me being "the only one." To me being the only black girl on my team, definitely made people notice me. Whether it was in the stands or at competitions, I was recognized. I received many compliments for being the living proof that anybody can do anything regardless of skin color. I cannot express enough that I adore being an inspiration and "the difference" to everyone around me. I am dearly loved by my team, my coaches, my school, and others that view me as a role model. As I cheer for my school, I am determined to continue encouraging everyone, especially aspiring African-American cheerleaders, and letting them know that you can achieve and make history by just being daring and having self-confidence.
"Flex in that complexion and disperse that black magic!"
It will be worth it because you have a purpose to fulfill!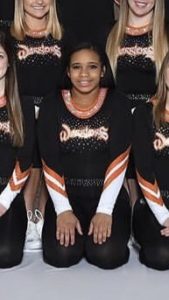 ~Amiyah Chapman
IG: @_qveen.miyahhh_