Sending Cheer to those in Tears
I recently headed up a project that proved there is still good in the world. After Hurricane Dorian struck the Abaco Islands as a Category 5 hurricane on September 1st, a day later it hit Grand Bahama Island at the same strength. The hurricane then stalled over Grand Bahama for another day, finally pulling away from the island on September 3rd. After I saw what happened, l really wanted to help them. It was heartbreaking to watch the devastating videos online of people losing loved ones, family members and even pets to this terrible storm. News stations here in Florida, were asking for help for these poor people. They lost everything! They needed every day necessities like baby formula, first aid kits, clean water, blankets, duct tape, rope, food and so much more. Even at my young age of 11, it was clear to me that these people needed me. So, I reached out to my mom and she helped me coordinate a donation drive at my gym (River City Allstars) from September 8th until the 13th of September. We both went live on Facebook and asked my gym and the local community for help. The donations immediately started to pour in. I was so overwhelmed by how caring and kind people were! I was expecting SOME donations, but never could have imagined how much my community would so selfishly give. We even had over 200 care bags made that included items like wipes, deodorant, soap, toothpaste and toothbrushes with "Bahama Strong" on the front of each bag. Delivering the donations was hard work, but totally worth it. I partnered with a local church (Bold City) that delivered the donations to the Bahamas for me. I built some extra muscles for cheer carrying all those cases of water to the church. I am so glad I got the opportunity to meet such amazing people and give back. We were able to work not only with our community but partner with our local church because we care about God's mission in our world. I plan to do a lot more of this in the future and I encourage you to find a way to give back as well.
IG:
@cheer_princess_ziyah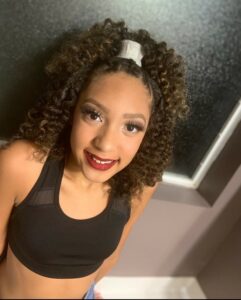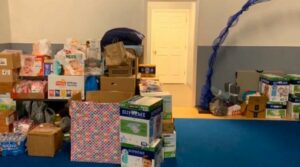 From Naziyah's Mom:
As Naziyah's mom watching Naziyah's reaction to the devastation in the Bahamas was indescribable. She appeared so heartbroken for the families , children, animals and all of the policeman and fireman there that she knew were going to have to be the bravest.
She talked to me about how she is thankful that this hurricane missed our city this time and how now it's up to us to help them.
I told her that whatever she wanted to do, that I would help her make it happen. sprang into action and off she went.
She coordinated everything with her cheer gym and the coaches and got everyone else excited about being a part of such a BIG HELP project.
It is a proud momma moment to see that your child is so compassionate about helping others, not just here, close to home, but wherever in the world that help is needed.
I have tried to teach my children that no good deed is too small because in the small deeds done from your heart gives BIG meaning to those you are helping…
It was truly an amazing and rewarding experience that we will never forget.